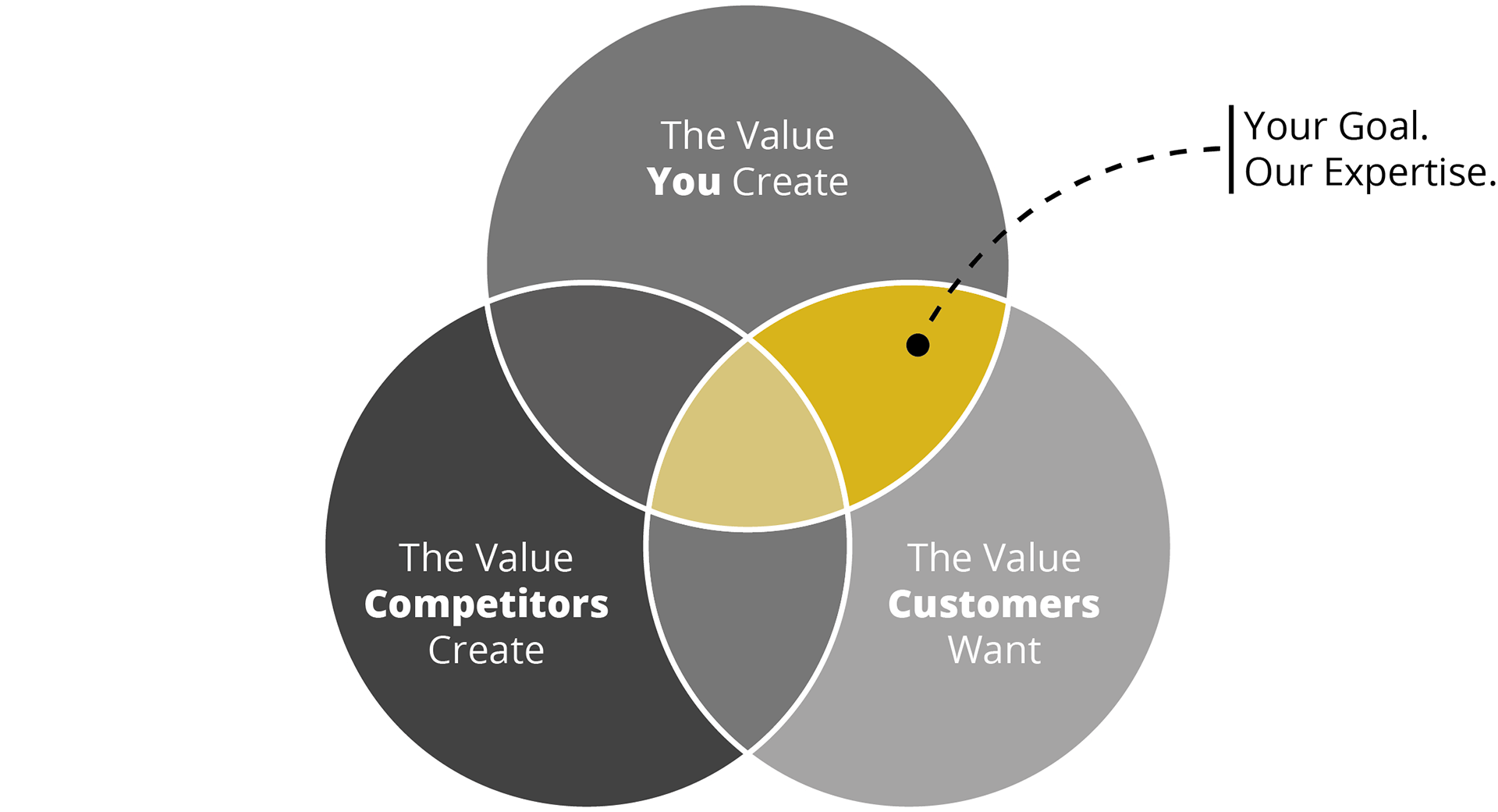 The

Value Creation Catalyst
Create Distinctive Products and High-Value Experiences for your Ideal Customers
The Value Creation Catalyst is a comprehensive, yet rapid consulting service to create superior products and high-value customer experiences.
The VCC is tailored to the specific needs of providers of physical products and services that don't (yet) have large research departments, tons of development staff, or the capacity for long-term, large-scale initiatives.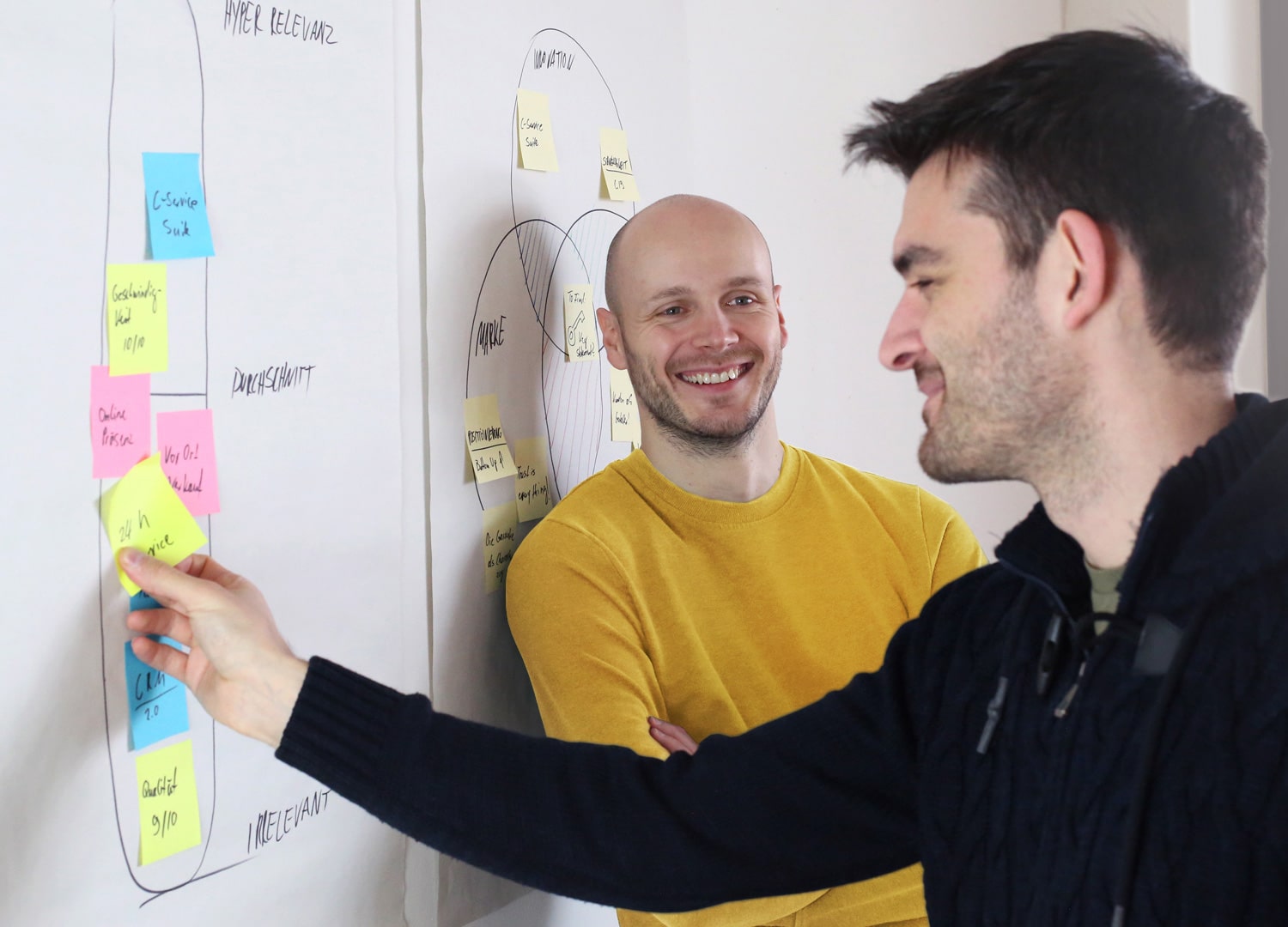 What will the VCC

Help Me With?
In three steps the Value Creation Catalyst will help you develop the strategies required to create both a distinctive product design AND a high-value product experience that sets you apart from the competition. In summary the VCC focuses on:
Creating distinctive solutions that differentiate your company and build brand value.
Designing not only a superior product, but also a high-value and brandworthy product experience around it.
Finding new ways to provide relevant value to your ideal and most rewarding customers.
you intend to create a holistically meaningful and valuable product experience, not just a new product.
you intend to position yourself as a premium provider in your segment.
you are only interested in making a new product look good.
your company's strategy is to be the cheapest.
you are not ready to have your ideas, approaches and views challenged.
Brand Differentiation Strategy
Within a 1-day workshop we're carving out your company's onlyness factors and create clarity around how to translate them into guiding principles for your product, service and experience development.
Defining the unique traits and qualities of your company and its solutions

Formulating the guiding brand purpose & ideology

Defining your ideal customers

Identifying the key value drivers for customer loyalty
Result: A clearly defined and differented value creation strategy.
Starting with a half-day clarification workshop, followed by 3 to 5 days of in-depth research, and concluded by a co-creative decision-making session, we will (re)define how your products and services need to be executed to be as customer-centric, business-focused, and brand-worthy as possible.
In-depth study of the ideal target customer's behavior and needs

Defining the decision-influencing factors of your ideal customer


Screening of competitors

Exploring innovation potential

Business Strategy Alignment
Result: An insight-based design strategy to guide your engineers, developers and designers.
Customer Experience Strategy
The value of a company and its products is ultimately determined by the quality of the experience they provide. Using a mix of internal group sessions and in-field research, we will (re)create a Customer Journey that will delight your customers from the first step to the last.
1. Discovery of Potential
Employee Experience Survey

Customer Journey Mapping

Key Moments Definition

Customer Expectation Analysis

Identifying pain or stress points, inefficiencies, redundancies or inconsistencies

Gap Detection
2. Customer Experience Design
Customer Journey Addjustments

Experience Improvement Strategy

Brand Value Injection

Creating Signature Moments
Result: An experience design blueprint tailored to your ideal customers and briefing with recommendations on implementation.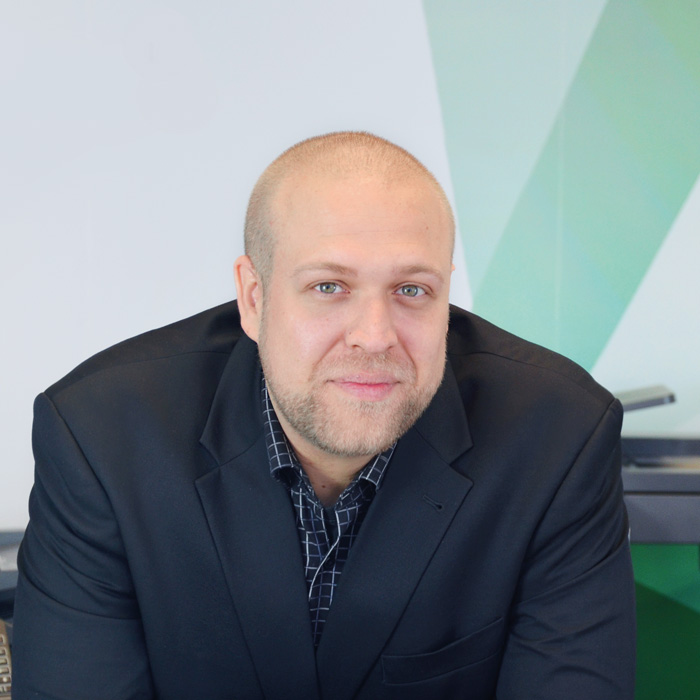 "When we hired Stefan, our company was suffering from an outdated public appearance that completely undermined the special quality of our service and made it look unprofessional. After a short time, we realized that Baselift's approach was not to unquestioningly throw up the new homepage we had requested, but to solve our problem holistically. With Stefan's help, we implemented many changes to our corporate communications and were able to develop a consistent, high-quality experience for our customers."